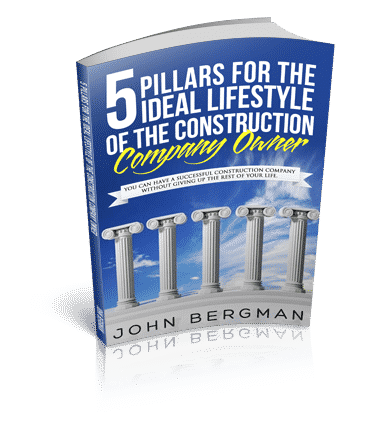 Most business owners are so busy in the day to day work in their business that they can't see a light at the end of the tunnel. Many owners spend so much time doing the daily work that they don't have a business; they have a job to go to.
This book will show you how to position your business to run independent of you so that you can have a successful business without sacrificing the rest of your life. Here you will learn how to separate your company from your life.
For a number of reasons you should design your business to run independent of you. That doesn't mean that you should have no involvement, but that you should be able to take a month's vacation and know that when you get back your business would not have missed a beat. You should be able to have the lifestyle you want whether that means spending more time with the family, spending more time with your hobbies or whatever you desire.
Having a business that is independent of you doesn't happen by accident. It has to be your intent and your purpose. Intent is the first pillar, which you will soon learn. The best time to design your business to be independent is before you open your doors for business. Most of my clients for the past  25 years have been in business for more than 20 years so it requires a little restructuring
About the Author
Allow me to start by telling you that I am not a contractor, although I have had the opportunity for about twenty five years to work with and coach hundreds of contractors, both large and small. I have worked with general contractors and every trade in the business, from concrete, to framing, to roofing, etc.
My job has always been to help bring sanity to an insane business and to teach contractors how to work as a business owner and work on their business, instead of spending all their time, working in their business. As a contractor, your business is separate from your life. You can be a successful construction company owner and still have a life away from the business.
What I will be sharing with you in this small book are things I have learned and I have taught contractors that have helped them transform and grow their businesses while maintaining a healthy lifestyle. I have helped contractors change from small businesses, where the owner is buried in the day to day details of the business, to one where the owner can work on the business, instead of in it. You can be home for dinner on a regular basis, attend your children's important events, and take a long vacation, without fear of loss.
To receive your FREE copy of "5 Pillars For The Ideal Lifestyle Of The Construction Company Owner," to to http://constructionownerlifestyle.com