With today's rising economy following the United States' recession, many companies feel tempted to return to the old ways they did business. For many of them, this means shifting their focus from marketing and attracting new customers to getting production values back where they were.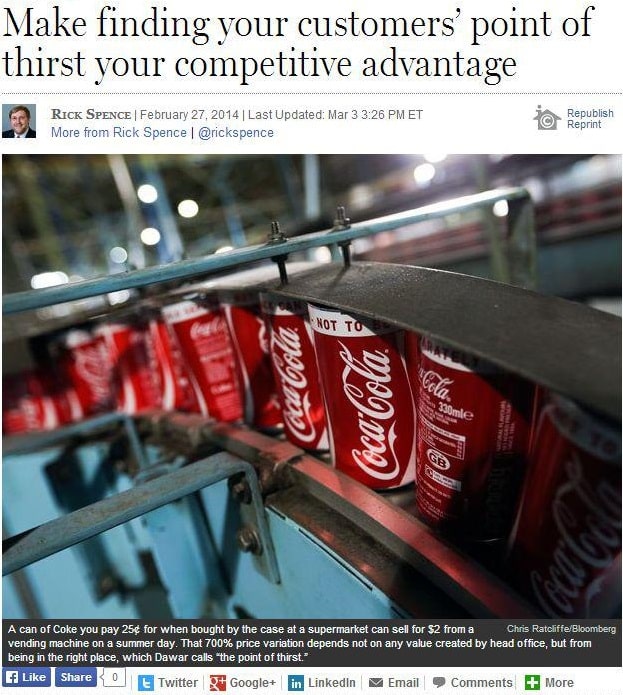 An article published on the Financial Post's Entrepreneur portal contends, however, that businesses should continue looking downstream if they want to maintain a competitive advantage. In it, insight from Niraj Dawar, an Ivey Business School marketing professor, states:
Today, upstream opportunities for growth lie in innovation and new product development, production efficiency and supply-chain management. But since everyone is doing the same things, Dawar says the chances of breakthroughs are low. The potential is all downstream, through new business models and innovative approaches to customer acquisition, satisfaction and retention. "Your competitive advantage no longer resides within your four walls," he says. "It resides in the minds of your customers."
Fortunately, this is a reality that many an accomplished business coach in San Diego has come to realize. After all, why should a business reinstate its old tactics if that's what got it in trouble in the first place? Common sense dictates that, regardless of the fact that the economy is riding on a steady and stable bull, what put many companies at a disadvantage during the recession should continue to be avoided and current prevailing strategies be continued.
Dawar elaborates this idea further with an example he frequently cites:
"A can of Coke you pay 25¢ for when bought by the case at a supermarket can sell for $2 from a vending machine on a summer day. That 700% price variation depends not on any value created by head office, but from being in the right place, which Dawar calls 'the point of thirst.'"
The example illustrates a very important point shared by consultancies like J. Bergman Consulting, which is led by an experienced San Diego business coach who believes in finding his clients' "sweet spots": Businesses stand to benefit more by trying to understand how best to attract their client—like approaching them with a Coke on a hot summer day—rather than focusing on how much they can produce and at what cost.
(Source: Make finding your customers' point of thirst your competitive advantage, The Financial Post: Entrepreneur, February 15, 2014)